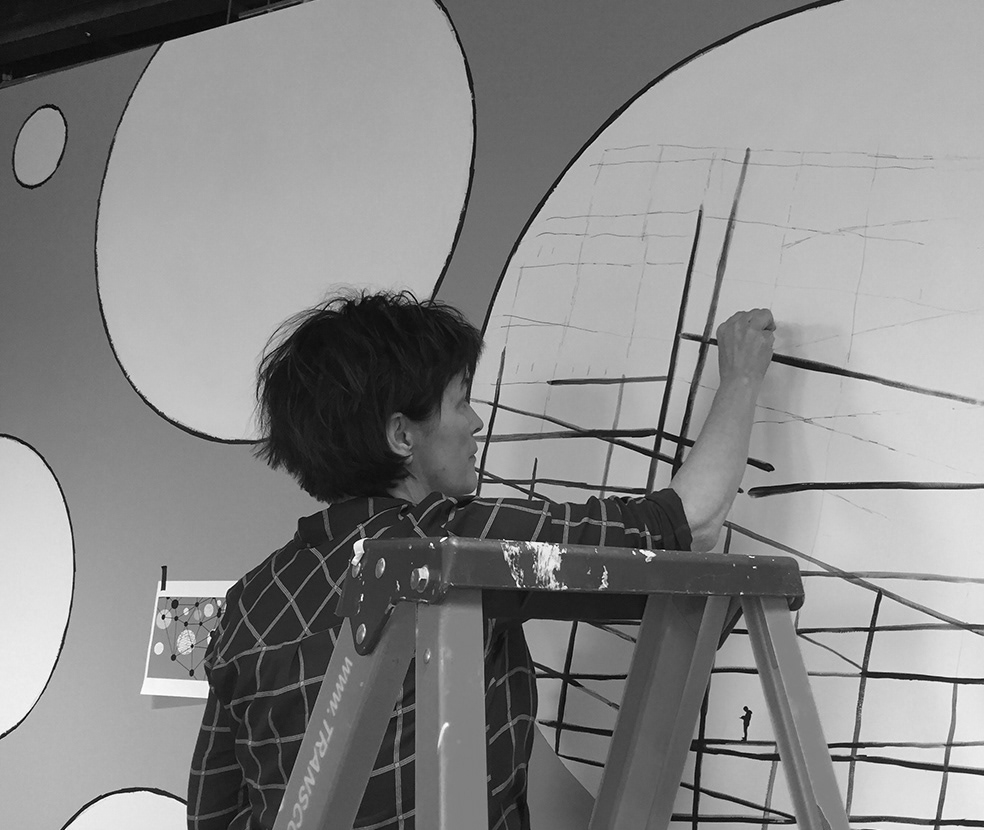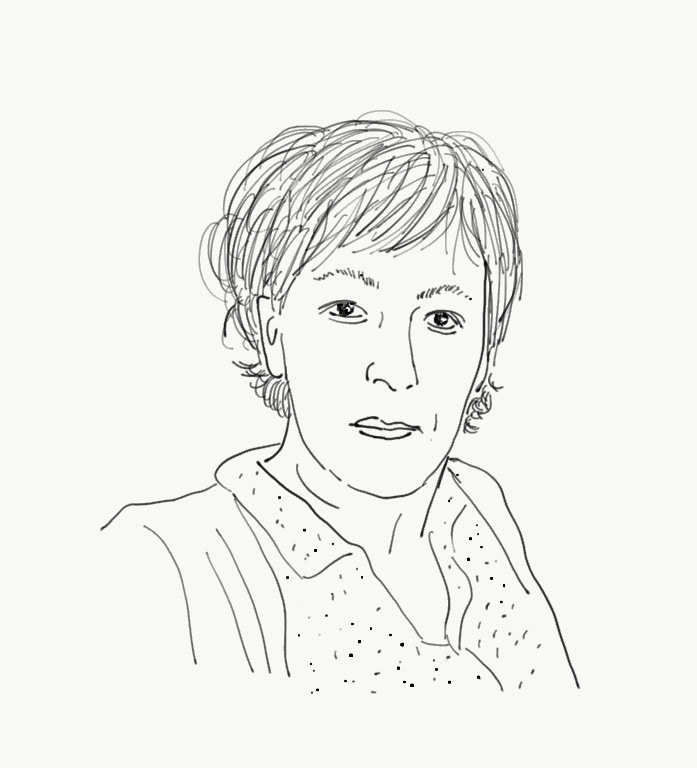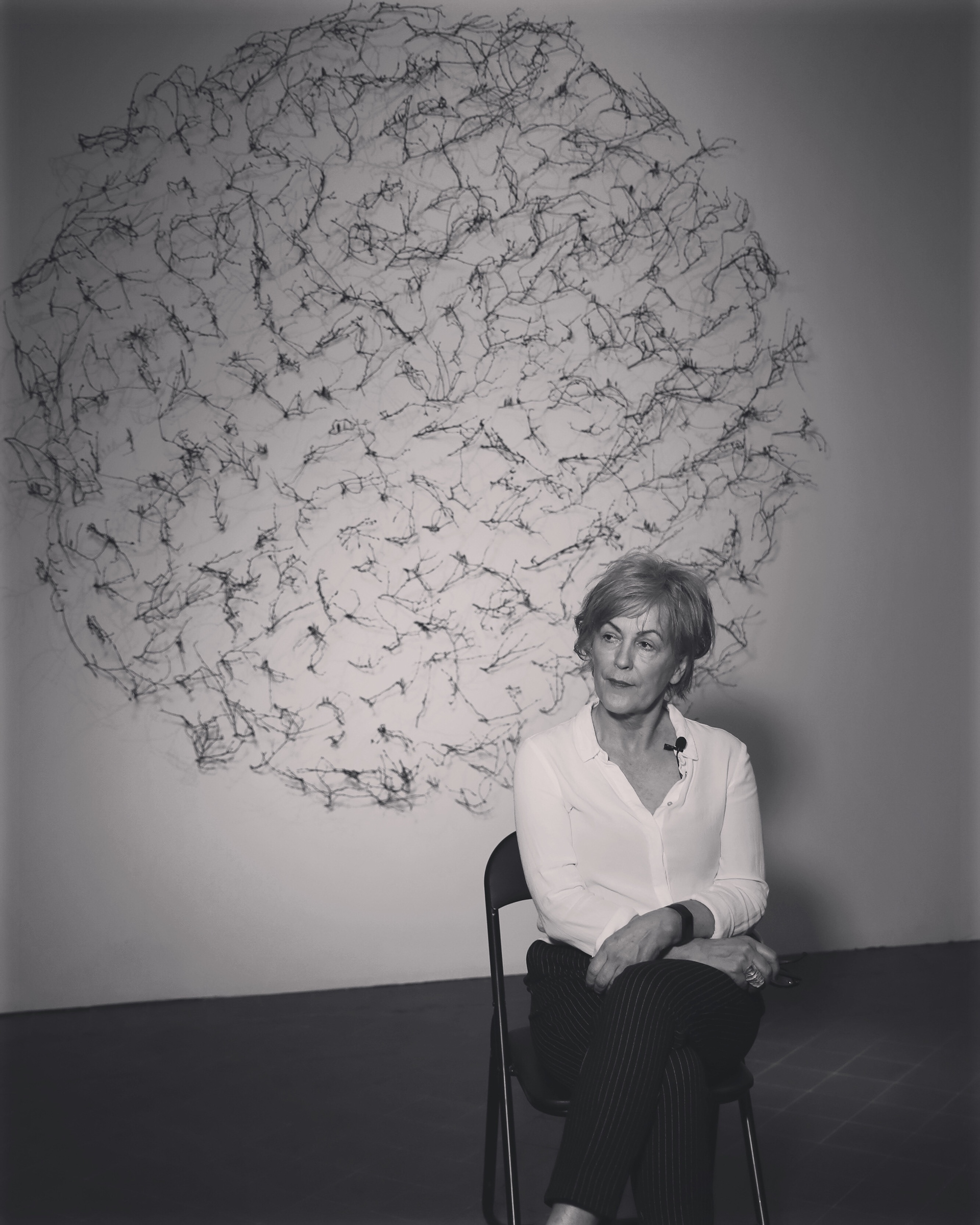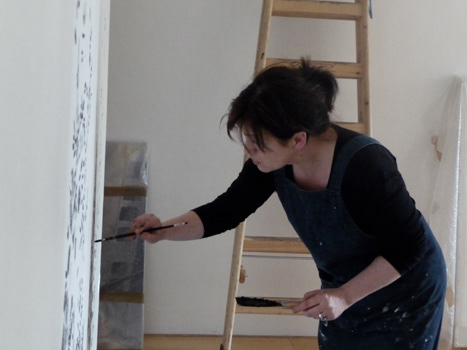 Asking what it is to be human today, Anita Groener explores the substance of trauma and loss rooted in this question. She makes work for what needs language, using both figurative and abstract geographies. The artist focuses on specific current events, their archetypal and psychological resonances, tracing connections between people driven from their homes through armed, political, economic or environmental conflict and her own life and family. 
The deliberately modest means of Groener's installations and line drawings—twigs, cut paper, straight pins, gouache, twine—speak to the fragility of life and society that refugee crises expose. 
Her art implicates herself and us, asking questions about the ethics of witnessing and aesthetic response.
Anita Groener was born in The Netherlands and lives and works in Dublin, Ireland. In 2005, she was elected a member of Aosdána, the prestigious official association of Ireland's preeminent cultural producers. Until 2014 she was a professor at TU Dublin (then Dublin Institute of Technology) where she was also the Head of Fine Art from 2004 to 2006.  
Ps. Groener is pronounced Ghroo-nur. ;)