"Asking what it is to be human today, I explore the substance of loss

 rooted in this q

uestion.
As a consequence of my own migration, my experience is that of losing and finding worlds, of leaving, locating and restoring a sense of home. The work comes from this hybrid place where differences unite opposites. Charged with a socio-political consciousness, the work refers personal legacy to wider universal narratives and conditions of displacement and home, their archetypal and psychological resonances. The deliberate modest materials of the work, like twigs and paper, speak to the fragility of present day life and society that humanitarian crises expose, while the format of gridding creates a pattern of pure relation."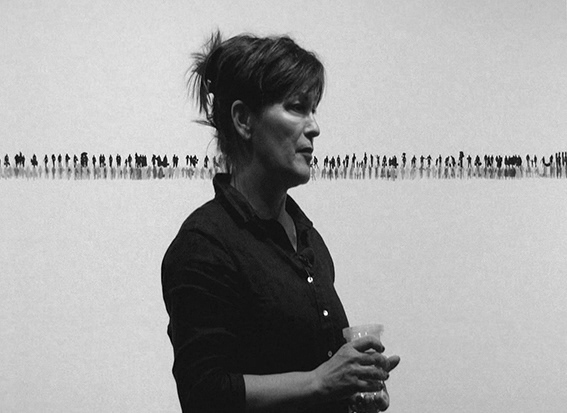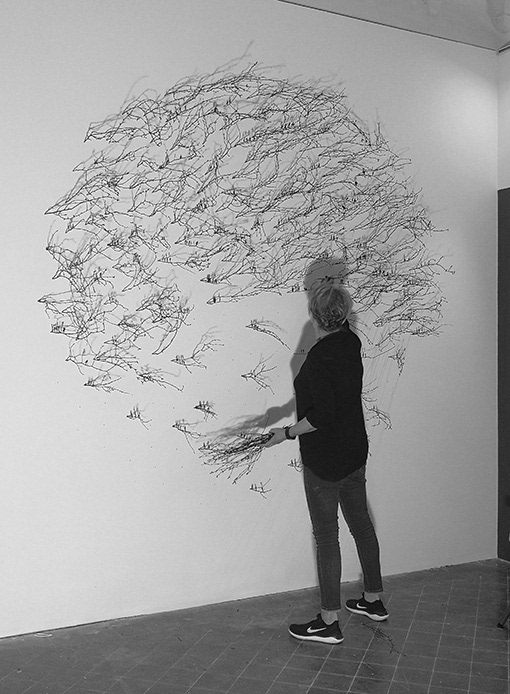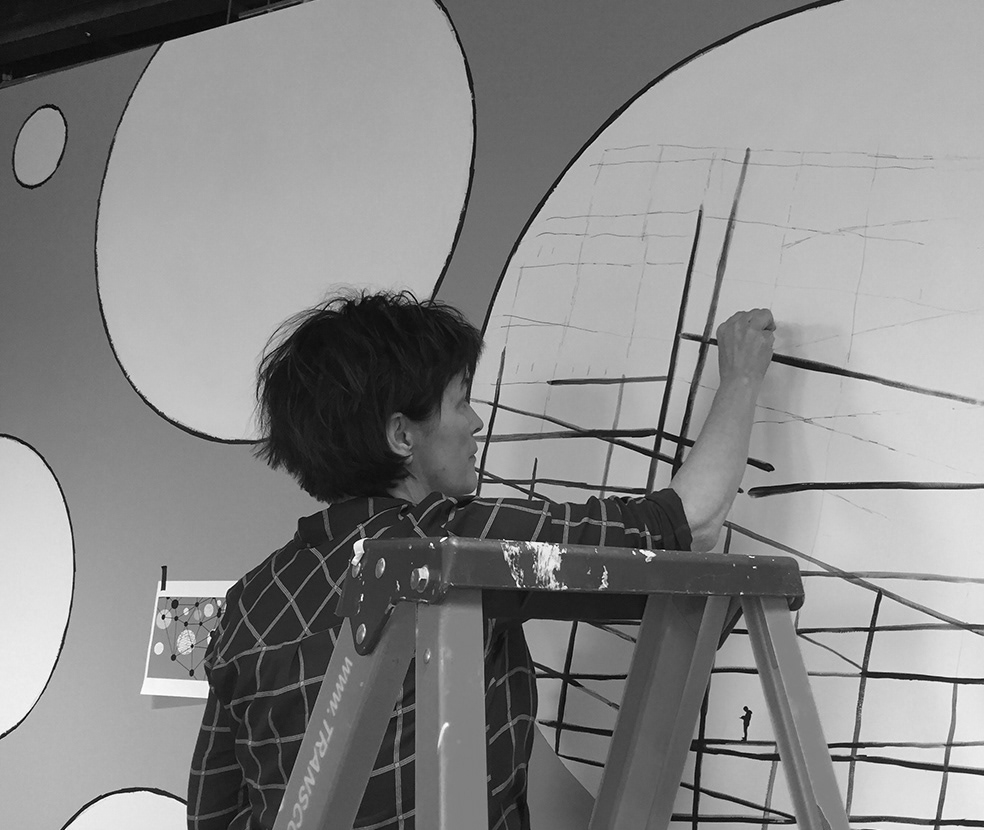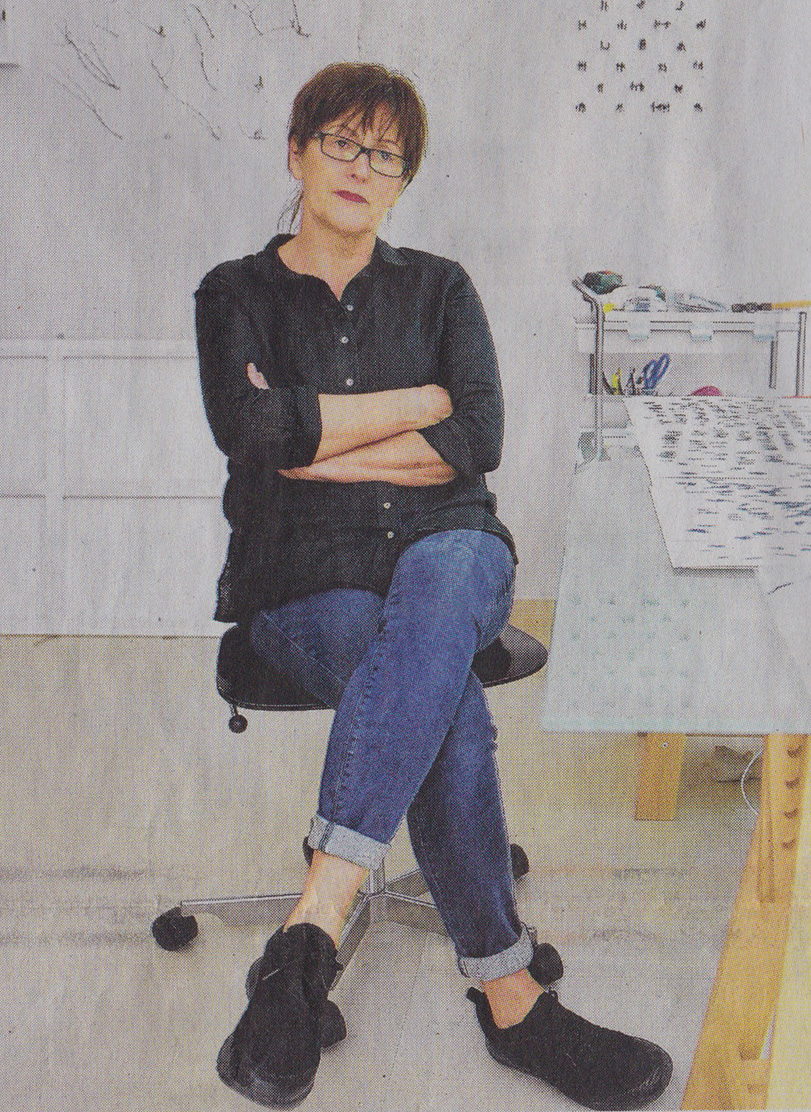 Anita Groener makes drawings, site-specific immersive installations, films, and animations that she exhibits internationally. Her most recent solo exhibition

The Past is a Foreign Country

 toured to four different venues in Ireland during 2018 - 2019. It received the Arts Council of Ireland Touring and Dissemination of Work Scheme Award in 2018. It will open in Centre Culturel Irlandais in Paris in 2021. 
Her work has been exhibited at the Irish Museum of Modern Art, Dublin; Columbus Circle, Shanghai; Riverside Museum, Beijing; Art on Paper, New York; Volta Basel; Stedelijk Museum Schiedam; 21c Museum Hotel Bentonville, Arkansas; Centre Culturel Irlandais, Paris; Witteveen Visual Art Centre, Amsterdam; the Kilkenny Arts Festival; Poggiali & Forconi Gallery, Florence; and Rubicon Gallery Dublin.  Collections include The Irish Museum of Modern Art; The Arts Council of Ireland; the State Art Collection, Ireland; 21c Museum Hotels; Sun Communities Inc, USA; VU University Medical Center, Amsterdam; Irish National Collection of Contemporary Drawing; AIB; and ABN-AMRO Bank and Facebook EMEA Headquarters. 
Born and raised in the Netherlands Anita Groener is based in Dublin, Ireland. In 2005, she was elected a member of Aosdána, the prestigious official association of Ireland's preeminent cultural producers.  Until 2014 she was a lecturer in Fine Art at TU Dublin where she also served as the Head of Fine Art from 2004 to 2006. She is currently a member of the Public Art Committee of the Grangegorman Development Agency (2014-2020) and the Arts Council of Ireland Collection Committee(2019-2020).
She holds a BA in Fine Art from Moller Institute, Tilburg and an MA in Painting from de Hogeschool, Arnhem.
Ps. Groener is pronounced Ghroo-nur. ;)